Environmental Education
Eagle Valley provides environmental education to more than 1,000 individuals annually through on-site tours and off-site presentations throughout Oakland County.
Scripps Middle School students learn about the importance of recycling by visiting their local landfill.

Waste Management is a sponsor of the Michigan Alliance of Environmental and Outdoor Education (MAEOE) and attends their annual event providing an educational resource to the teachers who attend.

Eagle Valley also provides education to teaching students at Oakland University. Environmental science student teachers learn how to educate their students about today's modern waste management practices, including modern landfill design and technology and single-stream recycling technologies. These teaching students also participate in an on-site species inventory exercise, identify species utilizing identification keys and critical thinking skills.
Environmental Education Partnerships
WM & GM support environmental education at Scripps Middle School by teach students about the importance of preserving and protecting the water quality in our local watershed (Clinton River Watershed Council). Eagle Valley and GM also teach students about green energy (landfill gas) provided by Eagle Valley which is used to power the GM Orion manufacturing facility.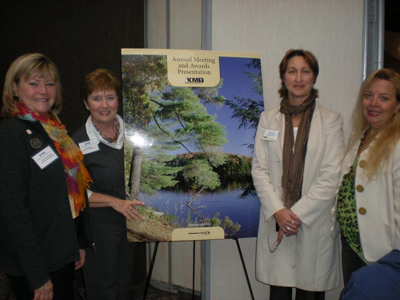 Waste Management is a supporter of Keep America Beautiful and Waste Management
of Michigan provided financial support for the local Keep Michigan Beautiful organization
to become an affiliate of Keep America Beautiful.