Eagle Valley is a modern landfill that uses a state-of-the-art landfill gas collection system. Waste Management has invested millions of dollars in the local economy and Eagle Valley to capture the methane gas and harness its potential as a green energy source. Today, the green energy produced at Eagle Valley is equivalent to powering more than 7,300 homes. Statewide, the green energy generated at Waste Management's landfills could power more than 70,000 homes.
In 1999, Eagle Valley began piping landfill gas into the General Motors Orion Assembly Plant, where it helps power the plant's operations. Landfill gas from Eagle Valley and another local landfill has allowed General Motors to eliminate the burning of coal at the plant, and saved the company several million dollars.
It's been stated the utilization of landfill gas as a green energy source was even a contributing factor in the decision to keep the General Motors Orion Assembly Plant operating during the company's recent restructuring.
In 2011 Eagle Valley began operating a Renewable Energy Plant.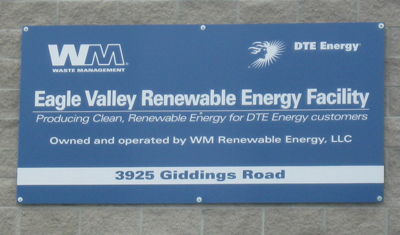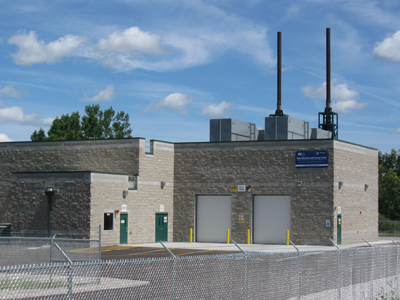 As the nation and the State of Michigan look to utilize more and more renewable energy, landfills are finding new ways to harness the potential of landfill gas. The future for landfill gas to energy operations like those at Eagle Valley is bright.
In 2008, Waste Management partnered with Linde North America in California to create the world's largest facility to convert landfill gas into clean vehicle fuel, liquefied natural gas. In the future, it's possible this technology will be used at more and more landfills to create clean fuel and reduce dependence on oil.