Wildlife Habitat
>

Wildlife Habitat Council
Waste Management has been a member of the Wildlife Habitat Council (WHC) since the 1980's, a standing that exemplifies its commitment to improving wildlife habitat through the enrichment of pre-existing habitat and the establishment of new habitat on the company's landholdings.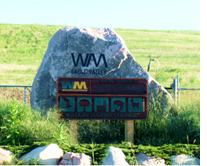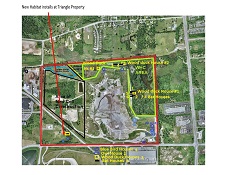 WM provides over 100 WHC certified sites and over 25,000 acres of protected wildlife habitat area at our facilities across the country.
Eagle Valley received its certification in 2010 and uses the program to enhance the educational experience of visitors to our site. Not only is it important to reduce, reuse and recycle, but it is equally important for individuals to connect with nature. The more connected we are to our natural environment the more likely we are to be good stewards of it.
The Wildlife Habitat Program at Eagle Valley provides important habitat to native wildlife as well as allowing employees and local community members to become engaged in outdoor education.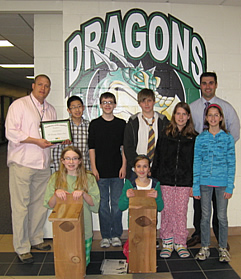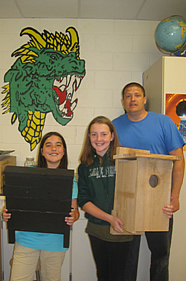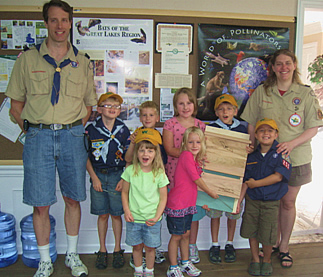 Waldon Middle School providing nesting boxes for the
wildlife habitat program at Eagle Valley
Local scouting troop providing bat houses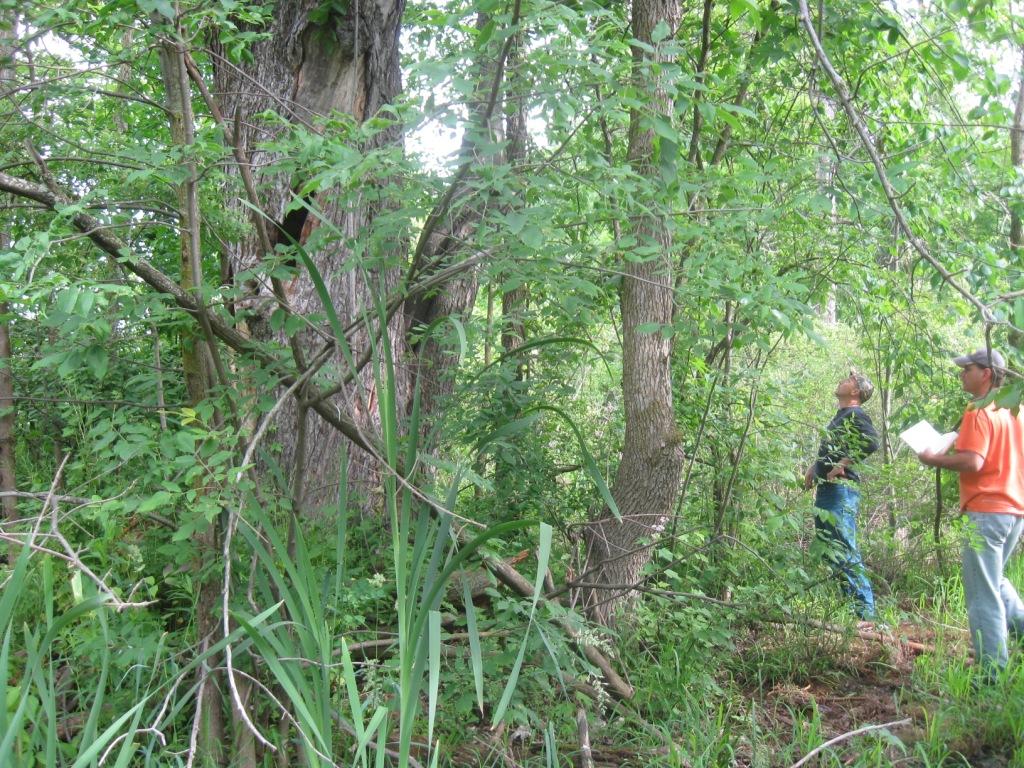 Conducting a species inventory is part of the Wildlife at Work program.
An old growth maple in the designated Wildlife Habitat area.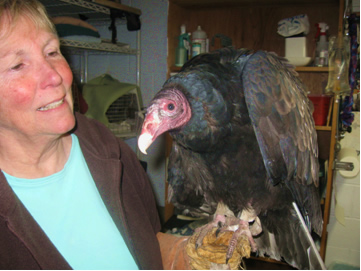 Meet Eva Orion, an injured turkey vulture that was rescued at Eagle Valley in 2008.
Dody Wyman of the River Raisin Raptor Center nursed Eva Orion back to health.
Turkey Vultures are the garbage men of the bird world, they eat all the nasty dead things that other creatures can't, thereby serving an important role in keeping the environment clean.
Eva Orion lived an additional 11 years at the Braveheart Raptor Center near Muskegon, Michigan, serving to educate youth about the important roll that each of us plays in taking care of our environment.
Eva is no longer with us, she passed in 2019.